If you're already a Cox Internet customer, you can now become a Cox Mobile customer as well. Cox Mobile offers simple, reliable and affordable data plans designed with your needs in mind.
Because Cox Mobile runs on the network with unbeatable 5G reliability, you can enjoy fast 5G on 5G-capable devices and reliable 4G LTE on all other devices. Plus, Cox has over 4 million wifi hot spots, meaning you can get coverage just about anywhere.*
Once you've joined the Cox family, you'll also have access to all-star customer service. While some mobile providers might treat you as just a number, Cox wants you to never feel overlooked again. Whether you need to sign up for cellular service, switch your mobile plan, shop for devices, or learn more about your plan, they're here to support you.
The best part? You can get the Pay As You Gig plan for as low as $15 per month* per GB. Want unlimited data? The Gig Unlimited plan costs only $45 per month per line.
Both plans have no annual contracts or term agreements, and unlimited talk and text. That means you'll never have to worry about keeping your phone calls short or sending fewer messages to your friends.*
Switching between data plans is simple and free. If you're a Gig Unlimited customer who isn't taking full advantage of your unlimited plan, you can easily swap to Pay As You Gig at any time to save on your data costs. And if you're a Pay As You Gig customer who finds themself using a lot of data, you can switch to Gig Unlimited and do everything that you want to online.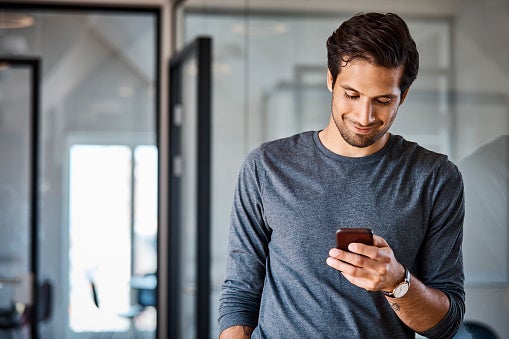 Ready to change cell phone providers and find a flexible solution for your life and budget? Visit Cox online or in-store to work with a team member and make the switch to something different. You'll be guided to choose a plan, pick a new device and get started today with up to five lines.
*Pricing, packages, and policies are subject to change. Cox Mobile plans and services subject to Mobile Customer Service Agreement (including mandatory arbitration provisions), Cox Mobile Acceptable Use Policy (including Cox's right to terminate service for abuse of network), Privacy Policy, Paperless Terms and Conditions and EasyPay Terms and Conditions. Prices exclude taxes, device, activation, roaming data, international usage, and other fees and charges, which are subject to change. Other restrictions apply.
This article was paid for by Cox and created by HuffPost's Branded Creative Team. HuffPost editorial staff did not participate in the creation of this content.